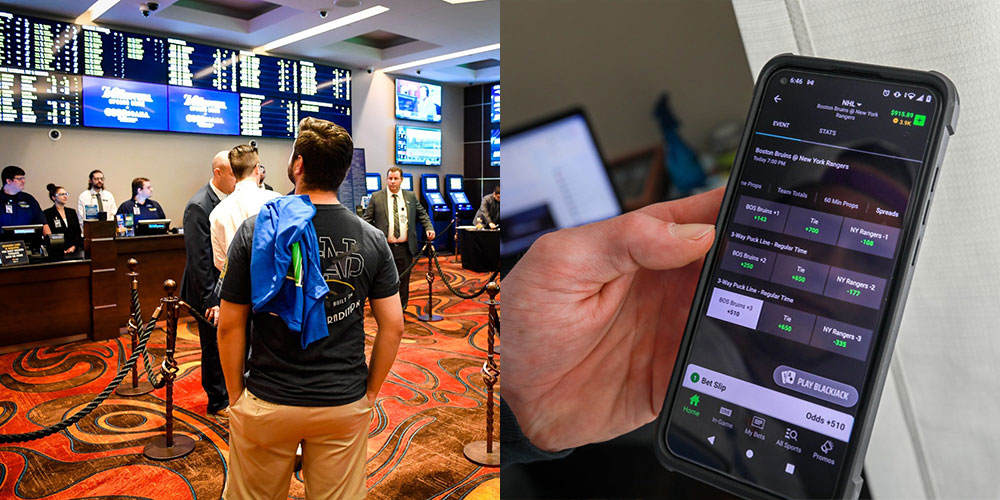 Moneyline And Prop Bets: Increased Convergence Will Continue
---
The convergence of Moneyline and prop bets is down to the expansion of regulated sports betting and strong DFS heritage in the US.
As states across the US continue to regulate sports betting online and in retail locations, the lines that once separated daily fantasy sports betting from 'regular' sports betting have largely blurred.
Of course, this is happening thanks to the expansion of sports betting regulations since the repeal of PASPA in 2018; and in the past 18 months, the COVID pandemic has led many states to legislate in favor of regulated sports betting in order to generate tax revenues and enable players to bet safely on their mobile phones.
The numbers also illustrate the growth of sports betting in the US. According to the American Gaming Association, around 36 million Americans said they bet on the NFL in 2019-20. This year just over 45 million of them have said they will place a wager during the next NFL season.
Business and Consumer Impact
These betting trends have an impact on both businesses and consumers. For the industry as a whole: sportsbooks, suppliers (such as SportsDataIO), and affiliates; this means strong growth and rising volumes as increasing numbers of consumers gain access to regulated betting opportunities. There is an ongoing desire to innovate and offer products that entertain consumers and increase engagement.
For the players, many of whom are passionate sports fans who have often been taking part in fantasy leagues and fantasy sports betting for many years, the rise of sports betting is a great opportunity to combine their DFS betting knowledge, where prop bets have always been very popular, with the more traditional Moneyline bets or covering the spread that many sportsbooks have built their businesses around.
This ability to combine prop bets, which usually offer higher odds and entertainment throughout the course of a game, with Moneyline bets also offers players the possibility of major winnings. And with players able to access huge amounts of statistics, they are armed with a wealth of data that allows them to make informed wagers combining prop and Moneyline bets.
"The increased availability and rise in popularity of single-game parlays and bet builder products this past year is the clearest example of this convergence between prop bets, once very much a DFS specialty, and bookmakers' staple/traditional Moneyline bets."
When it comes to the bookmakers competing hard in the US currently, it's also no surprise to see DraftKings prioritize speed to market for SGPs via a supply deal with Genius Sports, with whom it will have to share revenues, over developing its own in-house product. Having migrated 95% of its platform in-house from Kambi and SBTech over the past 12 months, the group was clear that having an SGP product ready for players by the start of the NFL seasons was the clear priority, even if it wasn't in-house.
Product Mix and Revenues
CEO Jason Robins recently commented: "It's a good way to get parlays into the product mix in time for the NFL season. In the short term, if it's as good or better than what competitors have, we'll go with it and over time we'll take projects that we think can benefit from vertical integration."
The reason Robins and his team wanted to get SGPs into the product mix as quickly as possible is because they generate much stronger volumes and margins and are very popular with players. DraftKings' main rival FanDuel has been offering SGPs to its players for much longer and the results are clear.
"DraftKings recorded revenues of $610m during the first six months of the year, while FanDuel parent company Flutter Entertainment's US revenues were $906m during the same period, with most of the difference attributed to the stronger volumes generated by parlays, bet builders and other combination bets the group has been offering for many months already."
At SportsDataIO we provide all the different Moneyline and prop bets our partners might need to offer a quality betting experience; and with many of them being major affiliate and sports media publishers, their popularity will continue to spread through games previews, betting tips, and even more insights and editorial content.
These betting products generate strong revenues for sportsbooks and huge numbers of players have shown they enjoy this form of bet building. This is why SportsDataIO will continue developing them to ensure our clients provide the best Moneyline and prop bets that their customers can combine and wager on.
STAY IN TOUCH
Sign up for SportsDataIO's newsletter and get awesome content sent to your inbox.
We'll never share your email address and you can opt out at any time, we promise.
---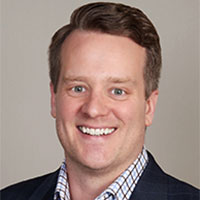 Dustin is the President at SportsDataIO. He has one of the original partners dating back to 2015. He currently resides in Austin, Texas, and supports all the Dallas pro teams