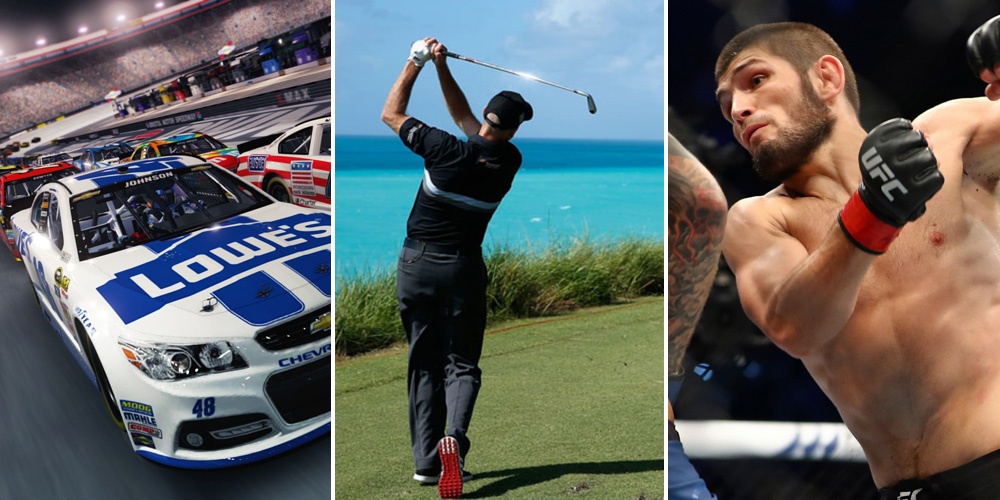 Sports are Back! May and June Calendar
---
May and June Sports Calendar
It's crazy to think we're about two months removed from the suspension of some sports. While that seems like ages ago we are finally starting to see the resumption of some leagues whose style of play allows for social distancing guidelines that we've all become familiar with.
Over the next two months, along with active esports tournaments, we'll see a return some traditional leagues, across grass, asphalt, and inside the octagon. For our clients, this means an opportunity to engage with their audience using competitions that more familiar at a time when people are looking for any distraction to the state of the world.
Below is a list of events currently confirmed for May and June. Our goal as always is to provide detailed and accurate data for these events and the players associated with them. This will allow you to create any game or application that you can think of, ensuring your audience stays engaged during this time.
MLB
It's just whispers at this point, but to prepare for a potential return in June, we're finalizing our Aggregated Odds Serice for MLB, which will deliver all available betting markets (game odds, prop bets, and futures) from top US legal sportsbooks
Check Out Available MLB Data Feeds, API Documentation, and Free Trial
PGA
June 8-12 - Charles Schwab Challenge
June 15-21 - RBC Heritage
June 22-28 - Travelers Championship
Check Out Available PGA Data Feeds, API Documentation, and Free Trial
NASCAR
May 17 - Cup @ Darlington (400 mi)
May 19 - Xfinity @ Darlington (200 mi)
May 20 - Cup @ Darlington (500 km)
May 24 - Coca Cola Classic - Cup @ Charlotte (600 mi)
May 25 - Xfinity @ Charlotte (300 mi)
May 26 - Trucks @ Charlotte (200 mi)
May 27 - Cup @ Charlotte (500 km)
Check Out Available NASCAR Data Feeds, API Documentation, and Free Trial
UFC
May 9 - Ferguson vs Gaethje
May 16 - Card TBD
May 19 - Card TBD
Check Out Available UFC Data Feeds, API Documentation, and Free Trial
If you have any questions, please don't hesitate to Contact Us!
STAY IN TOUCH
Sign up for SportsDataIO's newsletter and get awesome content sent to your inbox.
We'll never share your email address and you can opt out at any time, we promise.
---

Barry Golombek is a born and bred Philadelphian who has spent his entire life rooting for the Phillies, Sixers, and Eagles. Prior to joining SportsDataIO Barry managed Biz Dev for multiple Software Development Agencies. He is focused on provided key insight and white-glove service to his clients and wants to be seen as a partner in his clients' growth. When he's not slinging data Barry enjoys spending time with his wife and 2 sons (who have no choice but to root for all things Philly) and relaxing with his dog and 2 cats.