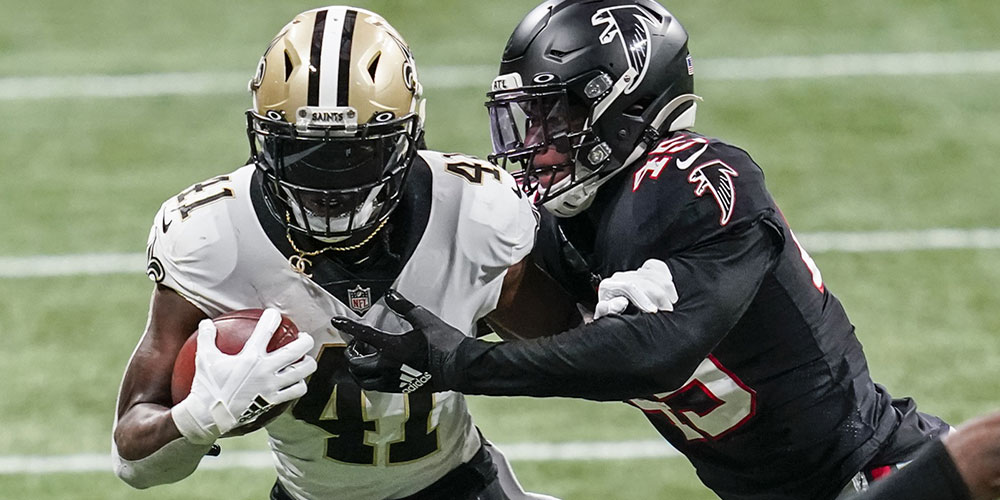 2020 in Review: The 10 Running Backs with the Most Prop Bets Available
---
The 10 Running Backs with the Most Prop Bets Available
Annnnd we're back! Last week we shared w/ you prop bet data for Quarterbacks during the '20 NFL season.
While Lamar Jackson & Josh Allen dominated the QB props, we're taking a slightly different approach for Running Backs.
We went deeper into the props to look at set totals vs. actual outcomes. Let's look at Alvin Kamara. The Saints' running back played in 15 regular-season games, so there were 15 opportunities for total touchdown props to be set.
Here's the breakdown:
Kamara:
1+ TDs: 11 times - 73.33%
2+ TDs: 5 times - 33.33%
3+ TDs: 2 times - 13.33%
Only Titans RB Derrick Henry came somewhat close to Kamara's ability to max out his touchdowns per game.
1+ TDs: 10 times - 62.50%
2+ TDs: 6 times - 37.50%
3+ TDs: 1 times - 6.25%
You can find this data for 8 more RBs by reading the blog posted below.
Our goal is to dig deeper into historical performance in relation to projecting future outcomes. Next time we'll be looking at WRs.
Stay tuned.
1. Devin Singletary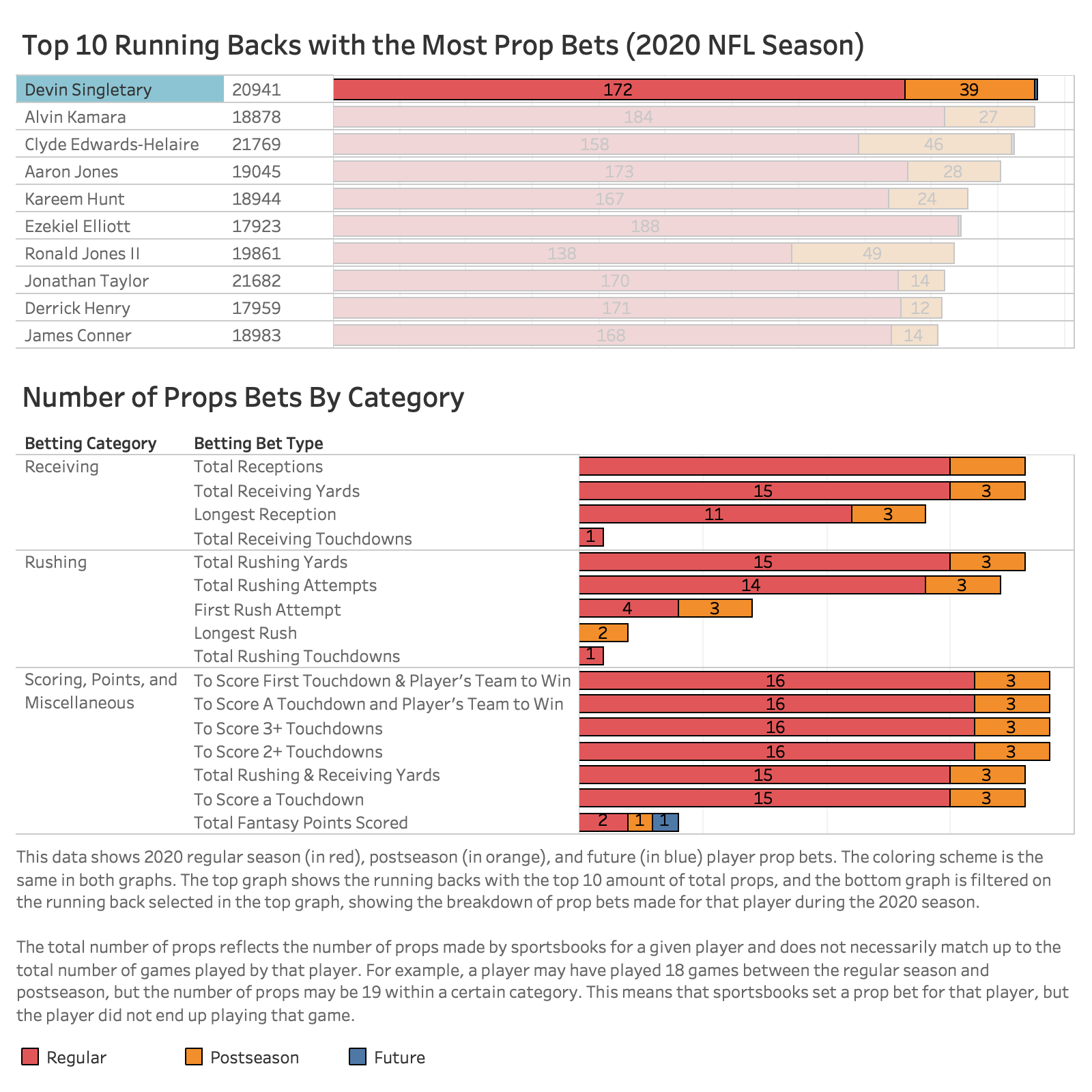 2. Alvin Kamara
3. Clyde Edwards-Helaire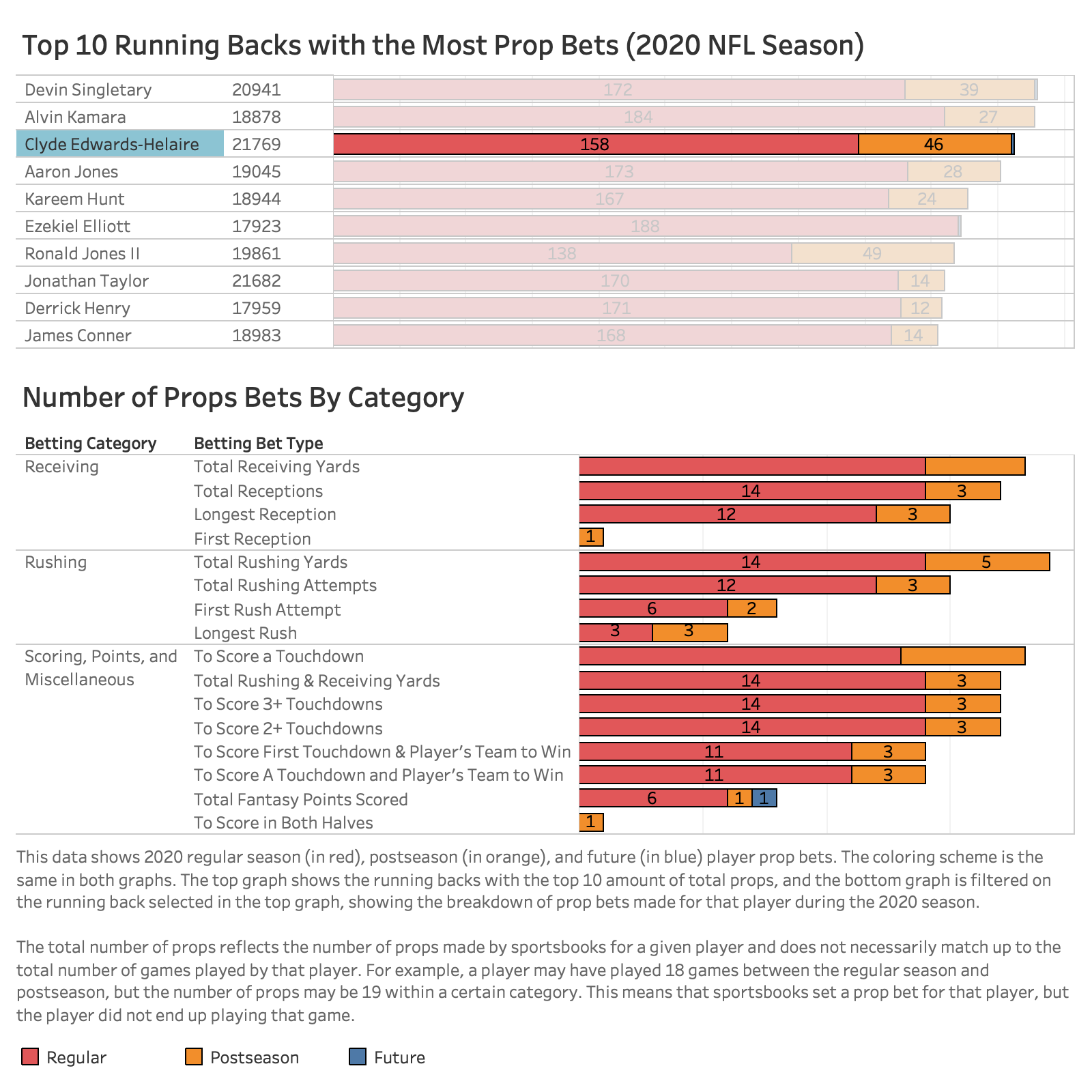 4. Aaron Jones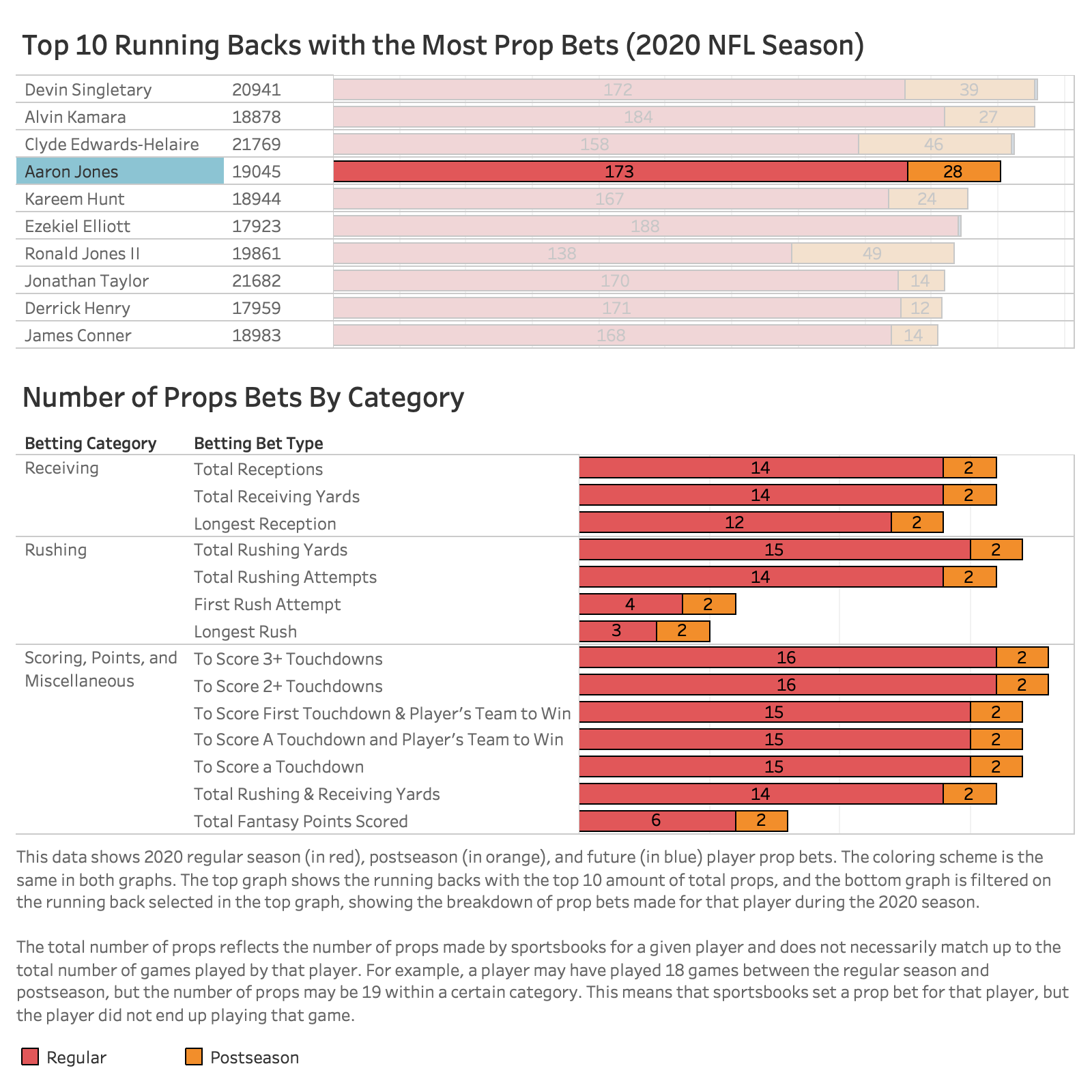 5. Kareem Hunt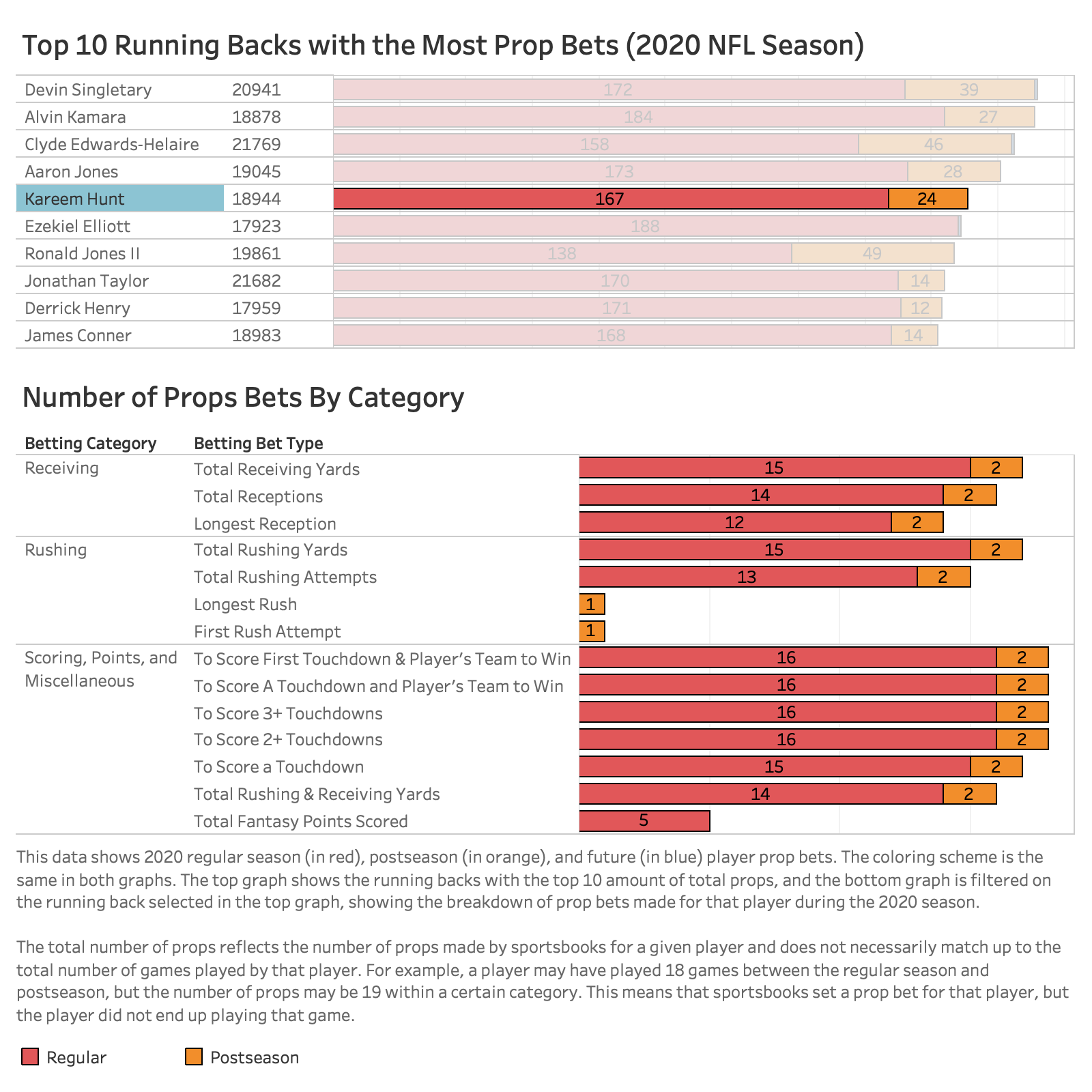 6. Ezekiel Elliot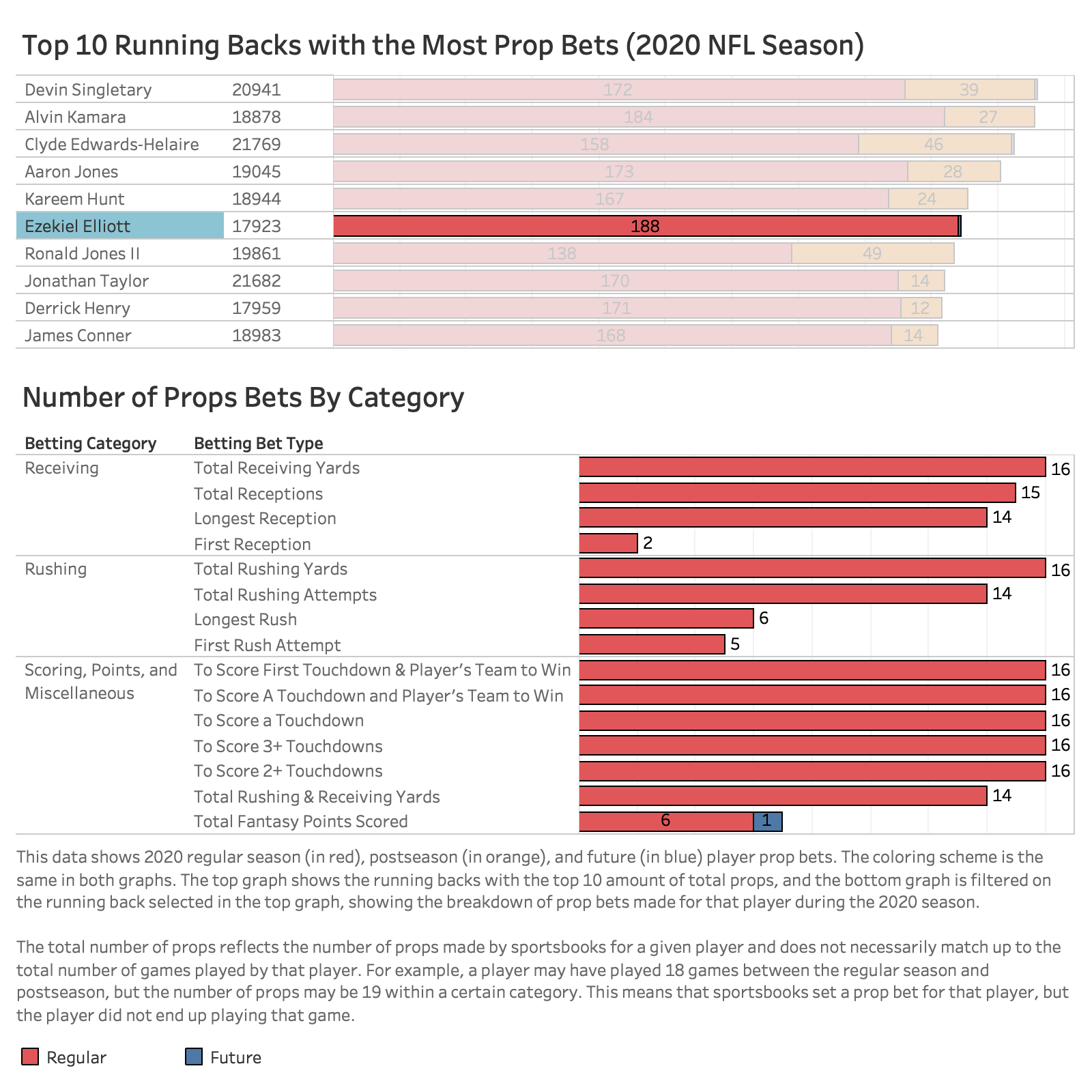 7. Ronald Jones II/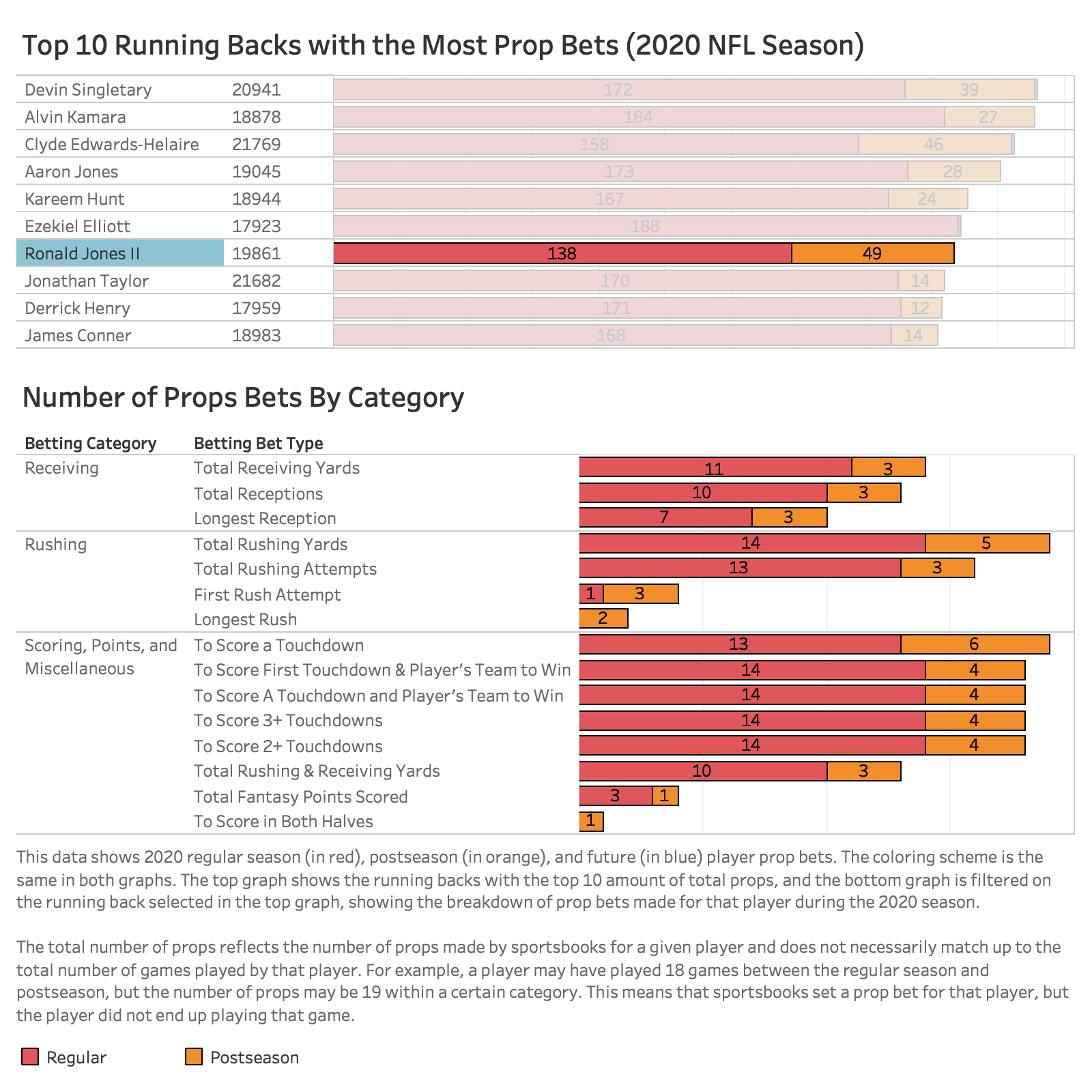 8. Jonathan Taylor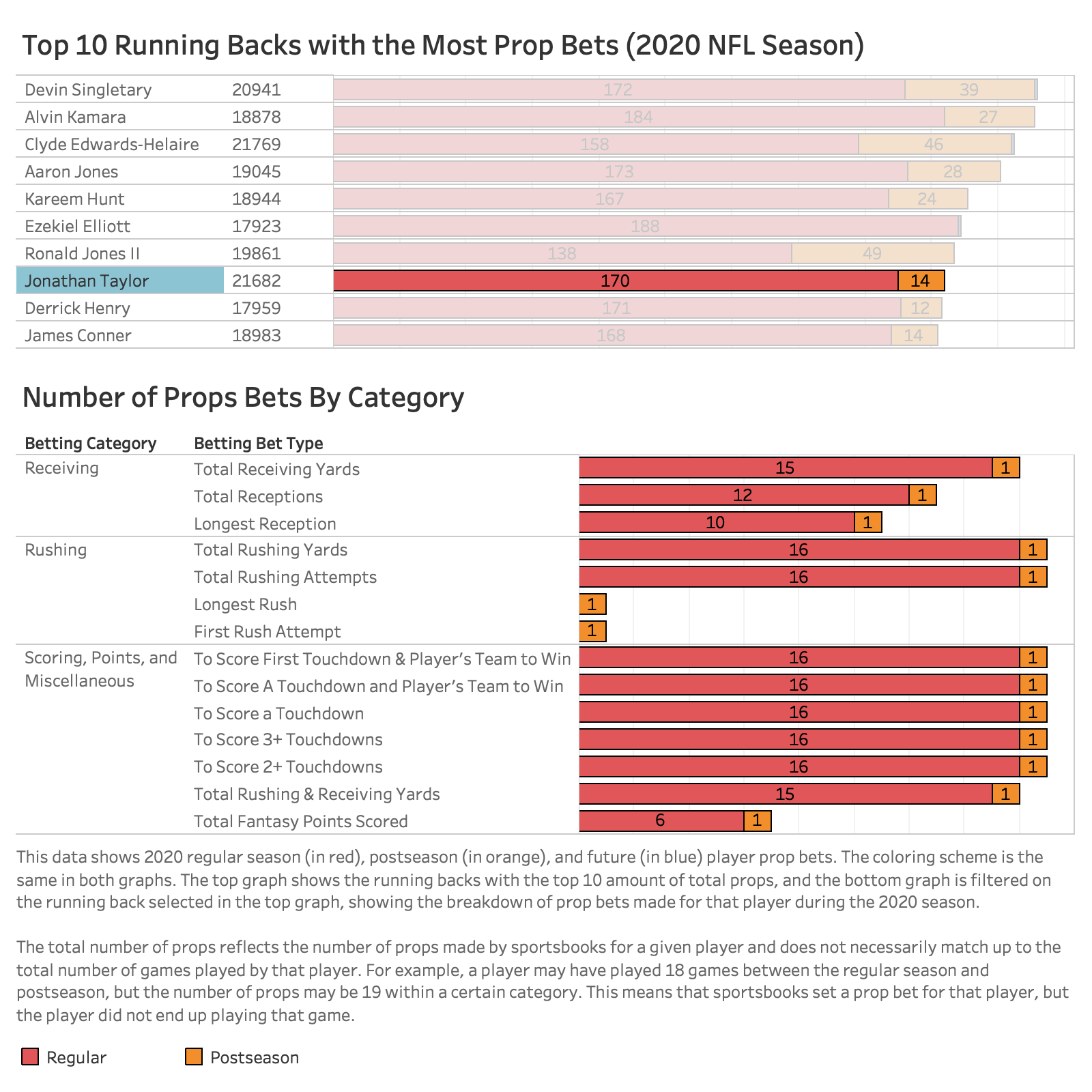 9. Derrick Henry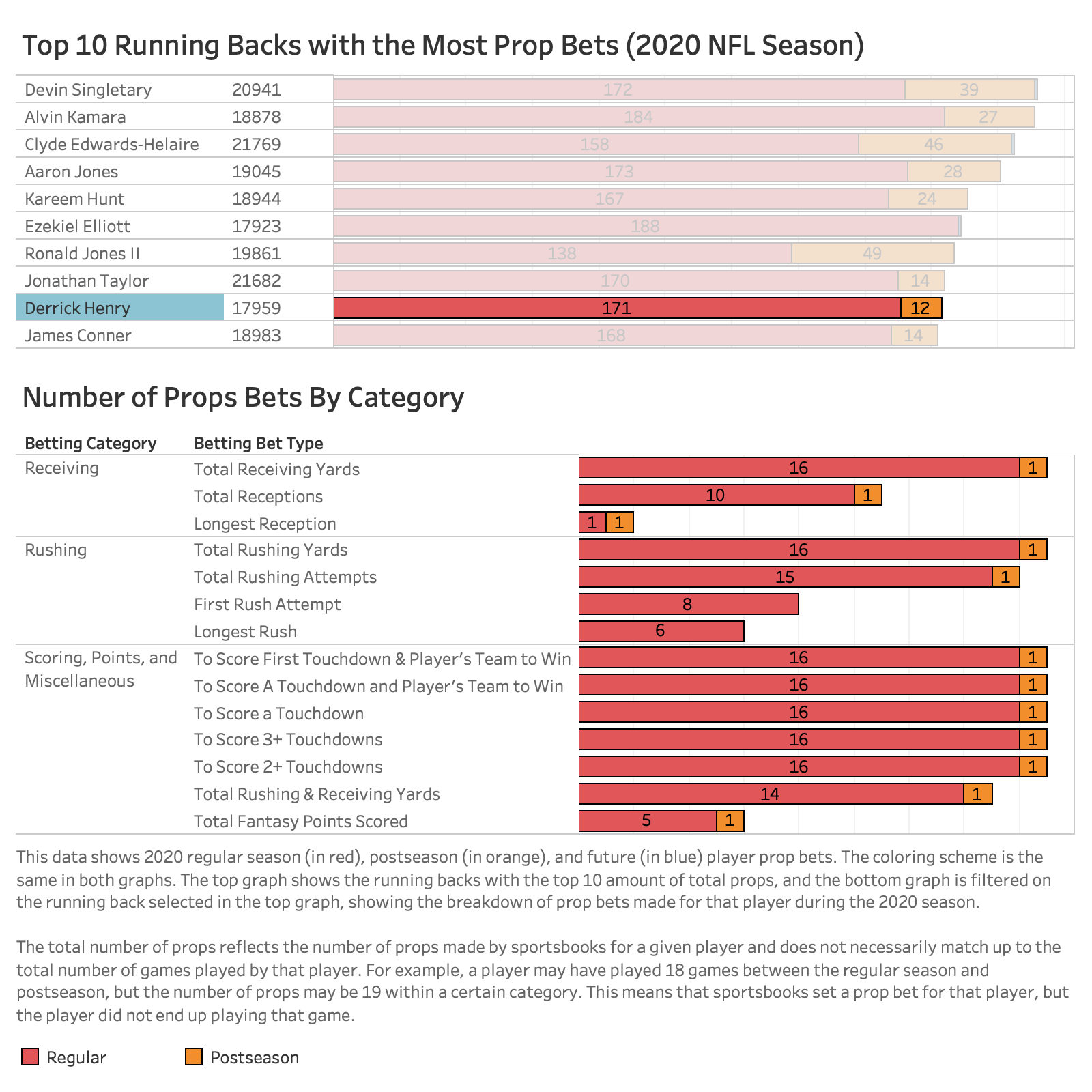 10. James Conner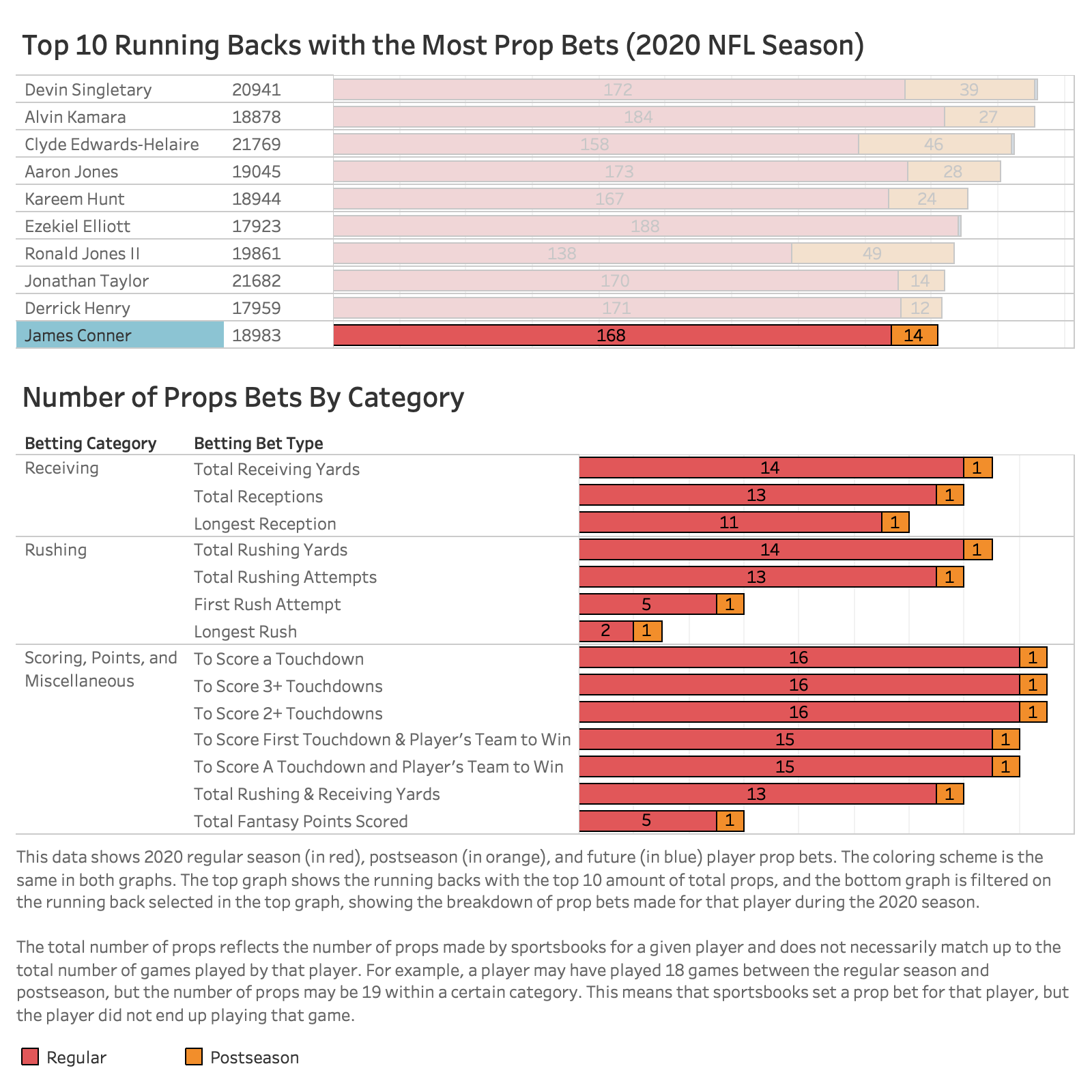 STAY IN TOUCH
Sign up for SportsDataIO's newsletter and get awesome content sent to your inbox.
We'll never share your email address and you can opt out at any time, we promise.
---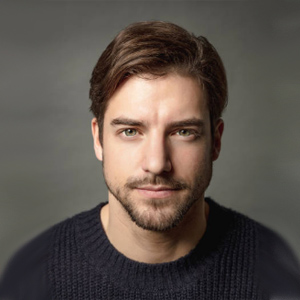 Matthew is a long time fantasy football and dynasty football fan. He lives in Las Vegas and grew up rooting for the Raiders. The team moving to his hometown was very exciting news. Matthews is married and has two young boys.